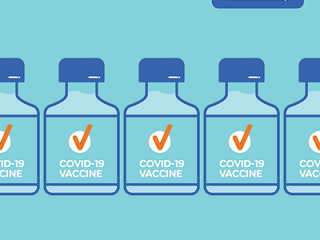 The following steps have been put into place to keep Stepping Stones covid-safe…
We ask that all visitors to the practice wear a face mask
Hand sanitiser is available upon entry
It is important that social distancing is maintained whereever possible
Visitors that do not have an appointment booked with a doctor or nurse must check-in using the QR Code posted at reception
If you are concerned that you may be experiencing any cold or flu symptoms please do not enter the building. Car park consultations are available and it is important that you call reception to inform them that you have arrived, and the doctor will see you outside.
Covid-19 Vaccinations
The Kilmore District Hospital is operating a designated covid vaccination clinic - please see https://www.kilmoredistricthealth.org.au/covid-19-vaccination-updates for more information.
Latest Updates
The best place to stay up to date with the latest news about Coronavirus is via the Victorian governments dedicated website - https://www.coronavirus.vic.gov.au/