Coronavirus (COVID-19) Update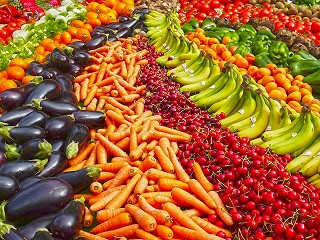 There is obviously a lot happening at the moment in relation to Coronavirus - every day seems to bring new challenges for everyone.
At Stepping Stones we are constantly reviewing the latest recommedations from the relevant Australian health departments and organisations.
We have compiled a list of references below and will endeavour to keep this updated and relevant.
Ten ways to reduce your risk of coronavirus
https://www.dhhs.vic.gov.au/victorian-public-coronavirus-disease-covid-19
https://www.dhhs.vic.gov.au/coronavirus-self-assessment
Coronavirus Covid 19 - Identifying the symptoms
https://mindspot.org.au/assets/pdf/10_Tips_for_Coping_with_Infectious_Diseases.pdf
As per all the current recommendations, if you feel unwell with flu like symptoms, or have recently travelled overseas or come into contact with someone with a confirmed case of Coronavirus, when you visit the practice please do not enter the building. Call reception on 5782 2978 and you will be given instructions on what to do and how your appointment with the doctor will proceed.
How can we help prevent the spread of coronavirus?
Practising good hand and sneeze/cough hygiene and keeping your distance from others when you are sick is the best defence against most viruses. You should:
Wash your hands frequently with soap and water, including before and after eating, and after going to the toilet.
Cover your cough and sneeze, dispose of tissues, and wash your hands.
Avoid contact with others (stay more than 1.5 metres from people).
Exercise personal responsibility for social distancing measures.